About e.b.t
Established in 1997, Ever-Bright Technology Co. Ltd. is dedicated to the R&D and manufacturing of liquid encapsulant, as well as production testing services.
Our products include One-component epoxy, Two-component epoxy and UV liquid optical adhesive, which are widely applied in packaging products by dispensing or screen printing to provide excellent stability, moisture resistance, heat resistance, and adhesion. In addition, to optimize production, we offer customized epoxy and adhesion to adjust adhesiveness, fluidity, curing condition according to our customer's needs.
We believe that a sustainable business relationship with our partners is established upon our commitment to exceptional quality, consistency, honesty, care, market trend awareness, and continuous improvement of our products and services through continuous improvement in manufacturing efficiency and R&D.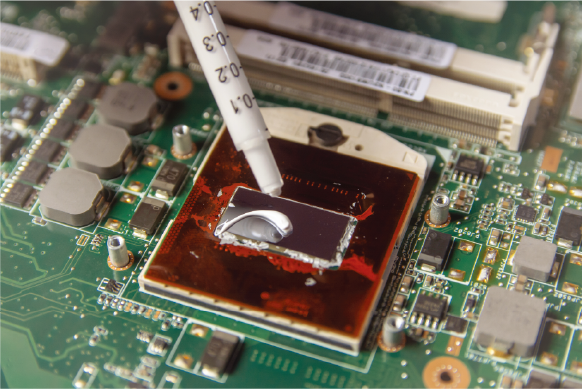 Company Introduction
Ever Bright Technology Co. Ltd. was founded in late 1997. During its early years, Ever Bright Technology acquired its techniques from the Industrial Technology Research Institute. Through the tireless efforts of our specialist and material science enthusiasts, Ever Bright Technology has successfully developed various electronic component packaging materials of epoxy and UV curing resin which widely applied in adhesion, filling, isolation protection, composite material, packaging and so on.
Since its beginning, Ever Bright Technology sought to establish enduring partnerships with our clients to improve their competitiveness on the global stage. To do so, we provide customized solutions for each of our partners to satisfy their needs from design to production, while constantly improving in our ability in design, adaptability, and product quality.